November 2022 - funk birthday special blue funk birthday special blue
Only 2 weeks to go to the Blue Funk Birthday Special celebrating Host Garry Whites 70th Birthday and 26 years of Blue Funk music magic.

Venue for the event is the Manchester Rugby Club home of the Strummer Camp Festival which Dave has had the very great pleasure of performing at many times.

Dave will share the bill with the legendary Victor Brox and blues band Heavy Weather, which on this occasion will feature the amazing guitar playing of Mr Jon Amor.

Be sure to book early and arrive on time, Doors will be at 6pm with Dave opening the evenings festivities at 7pm.

Tickets are available from the Blue Funk website.

https://bluefunkclub.wixsite.com/blues/home-new

This is sure to be a dont miss it event so make your plans to take in the magic of a very special Blue Funk music night.

Check back very soon for some essential and imminent January Gathering-Weekend news.

www.davesharp.org
21st November 2022
October 2022 - round up north east highlands round up north east
Hi Folks, Dave here,

Im just back from my trip to the North East and a great run up to the Highlands.

Thank you everyone for coming out to the shows and making my first post-covid solo shows so wonderful.

I want to say a huge thanks to The Balaclava, The Shore Inn and Mr Cs for a superb run of shows, it was absolutely amazing to be back with you all again after such a long time away, thank you all for making the trip so wonderful.

Id like to extend a huge thanks to The Aberdeen Folk Club for a superb 60th Anniversary Festival, It was a fine thing to share the event with so many great artists, thank you all for the magical music it was great to share the day with you.

Im headed down to Chelmsford today to play a new venue The Orange Tree, looking forwards to a great show tonight. I will be adding more shows before year end so please keep an eye on the Live Shows listings.

Its so good to be back on the road again and looking forwards to seeing you out there, heres to a fine year end run !!

Keep the music rolling, peace and love to you all.

dave sharp
15th October 2022
www.davesharp.org
October 2022 - years hard travlin 30 years hard travlin 30 years
After an amazing show in Fraserburgh last week 30 Years Hard Travln gets underway in earnest this weekend kicking off at The Shore Inn Portsoy for their first post lockdown music event before heading up North to Mr Cs in Thurso. After almost a three year absence due to the Covid lockdowns these are sure to be two shows not to be missed.

Dave will head down to the City of Aberdeen on Sunday to celebrate the 60th anniversary of the Aberdeen Folk Club where he will host and perform at the Sunday event of the clubs three day festival. Doors will open at 1.30 with 4 very well respected artists taking the stage before Daves set at 4pm.

Following the Scottish leg Dave will head back down South to continue his 30 Years Hard Travlin tour which will bring him to Chelmsford for his first appearance at The Orange Tree.

More dates will be announced shortly. Be sure to stay tuned for details.

www.davesharp.org
7th Oct 2022
September 2022 - tour 2022 start tour 2022 start tour 2022 start tour 2022
Dave Sharp will kick off his Autumn tour tonight in Fraserburg at The Balaclava Bar. One of Daves favourite venues, it is an ideal place to resume his solo touring.

During this visit to the Scottish North East he will be taking in Portsoy Thurso and the City of Aberdeen.

The tour will wind up at The Aberdeen Folk Club on Sunday 9th Oct as part of the clubs 60th anniversary celebrations. Dave will be hosting the days events and will also close out the afternoon with a full set at 4pm.

Please check Daves facebook page for a full list of artists playing on the day.

Keep the faith and hope you can make it to the shows.

www.davesharp.org
Sat 24th Sept
August 2022 - update fest update fest update fest update fest update
Were announcing news of two festivals to add to your calendar for the coming months.

Dave will appear at this years Sunshine Festival in Worcester on Sunday 28th August on The Variety Stage at 8pm. The Sunday billing features an eclectic roster of artists throughout the five stages including, amongst many others, Squeeze, Dr Feelgood, Level 42, The Human League, Geno Washington. This is sure to be a great weekend.

The Aberdeen Folk Club celebrates its 60th anniversary by hosting a weekend festival event October 7th through 9th 2022. Dave has appeared at the club a number of times in recent years and has been invited to perform on the Sunday 9th October. He will also be on hand throughout the day to assist with MC duties.

Since its inception in 1962 The Aberdeen Folk Club has been one of the leading folk music resources in the country and has, through the years, hosted many of the worlds leading folk music icons. The weekends events will highlight the amazing legacy associated with the club and will host performances by many current Scottish artists and will also include appearances from folk musicians from across the UK. To access more information about the Aberdeen Folk Club please follow the links on Daves facebook page. The weekends activities and events are being added to over the coming weeks so stay tuned for additional news.

Have an amazing and safe festival season in 2022.

www.davesharp.org
16th August 2022
August 2022 - rebelliion new stagetime rebellion new stagetime
We've been advised of a new stagetime for Daves show at Rebellion this evening.

Dave will now be onstage 6.35 till 7.10pm

We hope you enjoy the show.

www.davesharp.org
7th Aug 2022
August 2022 - weekend rebellion festival weekend rebellion festival
Its that time of the year when heads turn Northwards to Blackpool for another Rebellion Festival Weekend. Dave will be headed up to the Winter Gardens for an appearance on Sunday at the Almost Acoustic Stage. The billing this year reads like a huge collection of friends who havent seen each other in such a long time and Sunday should be an amazing day of wonderful music magic and energy.

Dave will be onstage at 7.30pm for a 45 minute show which follows on from a very memorable appearance in the Scottish Highlands at the Tartan Heart Festival last Friday.

Remember to check out the upcoming shows page for postings info of a show in the Worcester area at The Sunshine Festival on the Variety Stage Sunday August 29th. More details for that event will follow here and on the Dave Sharp facebook page next week.

We hope your Summertime is unfolding with all good energy and that everyone is enjoying a first post-covid season rediscovering friends not met in a way too long time.

Stay tuned for more news.

www.davesharp.org
6th Aug 2022.
July 2022 - update festival update festival update festival update
Dave is currently in Scotland heading over to Belladrum for the Tartan Heart festival..He will be onstage there at 2pm for an afternoon show.

Next up he will be heading back down South to the Winter Gardens Blackpool for the Rebellion Festival, He will be onstage there at 7.30pm.

Check back for more upcoming festival dates to be announced soon.

www.davesharp.org
28th July 2022
June 2022 - PRESS STOP PRESS STOP PRESS STOP PRESS STOP
DAVE SHARP RADIO BROADCAST FRIDAY 10TH JUNE

To mark the 30th anniversary of the release of Dave Sharp's "Hard Travelin" album Dave will make an appearance on CANNOCK CHASE RADIO on Friday 10th June on the Breakfast Show 8.00am.

He will be joined by his very good friend The Right Reverend Charles McIntosh who performed with The Barn Stormers alongside Dave on the album.

To access the broadcast go to the Chase Radio website and click on "listen live" on the menu top right of the page.

https://www.cannockchaseradio.co.uk/

This is sure to be a "not to be missed" broadcast !!!

www.davesharp.org
7th June 2022
June 2022 - DATES NEW DATES NEW DATES NEW DATES
Dave will be making appearances at Lets Get Roasted in Ilfracombe N Devon and at both The Rebellion Festival in Blackpool and The Tartan Heart Festival in the Scottish Highlands over Summer 2022.

He is set to perform at "Let's Get Roasted" in Ilfracombe on Sat 25th June. He will also appear at The Tartan Heart Festival Belladrum on Friday 29th June on the Potting Shed Stage and at The Rebellion Festival on Sunday 7th August on the Almost Acoustic Stage.

Please look up Daves Facebook for links and furthur details of showtimes and line ups for both events.

Stay tuned for more dates in N Devon and news of upcoming Scottish dates in July and August.

www.davesharp.org
6 June 2022
Dave Sharp recommends Martin Guitars, Strings & Pick-Ups

, John Pearse Strings & Accessories

and Lynx Custom Cables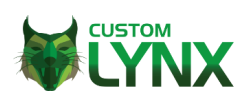 .
©2022 copyright DaveSharp.Org. All rights reserved. Terms and conditions. Privacy Policy and Cookies.