January 2022 - road again on the road again on the road again on the
Dave Sharp is back on the road again in February beginning with a long awaited return to Ayrshire music hot spot The Windy Ha.

The Windy Ha date will mark Daves first appearance there after a seven year absence and is sure to be a very special evening. That same weekend Dave will visit Kilwinning for a debut show at The Alton Inn on Sunday 13th. If you are planning to be there please note the updated show time, Dave will now be onstage 7 till 10pm.

These February Scottish dates are naturally leading towards Daves return to the road with his good friend Mike Peters for their much anticipated March April tour. As many folks will know this tour has been a very much on off story for a considerable time having first been scheduled for 2020. Now, finally, two years later these dates are sure to be an amazing, spectacular and wonderful thing indeed. If you dont already have tickets be sure to head online to grab yourself a seat for these 2022 essential events.

Following his shows with Mike, Dave is continuing his return to the road and currently planning shows for May and onwards into Summer, Stay tuned and visit dates pages online regularly as shows are beginning to be announced.

Well thats all for now folks,

See you back on the road again in 2022.

www.davesharp.org
27-01-2022
January 2022 - year 2022 new year 2022 new year 2022 new year 2022 new
Hi folks,

I hope youve all been having a peaceful and calm holiday season and year end celebration as we all move into 2022.

I very much hope that we can all get back to something approaching normal in the months ahead after all the upheaval of covid restrictions.

It looks like the January show with my good friend Mike Peters will have to be moved till later in the year with the new variant spreading as it is. As soon as there is a firm date it will be posted on the tour dates page and across face book.

In the meantime it does look promising for the March/April dates with Mike to go ahead as planned, which Im looking forwards to immensely.

As we move ahead in the coming months please try to do everything you can to stay safe for yourself and the people around you.

I hope everyone has a great year ahead in 2022. Be well and it will indeed be a fine thing to see you all back on the road in the weeks and months ahead.

Go easy and go well.

Wishing you all a very Happy New Year.

Dave Sharp
2nd January 2022
www.davesharp.org
December 2021 - UPDATE XMAS NEWS UPDATE XMAS NEWS UPDATE XMAS
Davesharp.org is sending you all the very best of Yuletide wishes for a wonderful holiday season 2021.

We hope you have a very special, safe and happy holiday after what must be described as an unusually difficult and turbulent year for everyone. Our thoughts are with you, one and all, as you celebrate with families and loved ones.

Here are our latest news updates which we hope will help to carry you through to year end and onwards into 2022.

Daves good friend Henry Priestman and the Christians have released a new single, Dont Cry Naz helping to bring continued awareness to the plight of Nazanin Ratcliffe. We strongly urge you to listen, enjoy and hopefully buy this great new Christians song, proceeds all of which will go to Redress, an international human rights organisation, working to help victims of torture everywhere around the world.

BOOK NEWS BOOK NEWS BOOK NEWS

We remind you that Immortal Axes, Lisa Johnsons excellent book featuring the ultimate collection of rock star guitars, is now shipping just in time for Holiday Gifting. Be sure to grab on to a copy of this essential book for your coffee table reading this holiday season. See these fine links.

Immortal Axes

108 Rock Star Guitars

A brand new book has recently been released by talented upcoming author SG.McCloskey entitled Back Street Angels.

This thought provoking book is a modern and innovative take on Jack Kerouacs On The Road written from the perspective of a Glasgow street gang member. It contains substantial references to Alarm top ten hit 68 Guns and should be a highly recommended read for any Alarm enthusiast who is familiar with the story behind the song.

Back Street Angels is currently available from Amazon and now has its very own facebook page. Here are links for further information.

https://www.facebook.com/SGMcCloskey

https://www.amazon.co.uk/dp/B09LRM24VG

Be sure to check out and support this new and exciting author.

LIVE NEWS LIVE NEWS LIVE NEWS

On the live front, Dave is set to make a long awaited return to one of his favourite venues The Windy Ha in February for a weekend, two day, two show visit. If you have plans to be in, or around, Ayrshire during the month of February be sure to make it there for what promises be an amazing weekend of essential live music. See the Live Shows page on www.davesharp.org for details.

With Covid once again very much on the rise we strongly urge you to take extra care when socialising during the Holidays, for yourself and for all the fine folks around you.

Well there we are folks. Have a wonderful, peaceful and above all SAFE celebration this season so we can look forwards to seeing you all back on the road again in 2022.

www.davesharp.org
20-12-2021

September 2021 - axes new book release immortal axes new book release
An exciting new coffee table book featuring many legendary guitars including Dave Sharp's original acoustic guitar he played in the early days of The Alarm from 1981 through to 1988 is released this week. Immortal Axes reaches the shelves in time for the holiday season making it an ideal gift for musicians and fans of music alike and is currently available through all good book retailers.

Dave's acoustic guitar is photographed in detail with in depth notes to accompany the pages dedicated to Dave.

Below is a review of Immortal Axes.

Music fans will find much to entertain them in Immortal Axes, Guitars that Rock. Many legendary instruments are lovingly displayed in this coffee table book, including Jimmy Page's 1968 Double Neck of Stairway to Heaven fame. Oddities include Jerry Garcia's pretzel-shaped 1981 Alembic.
Shepherd Express,

In this sequel to 108 Rock Star Guitars, photographer Johnson examines 160 guitars, mostly electric, belonging to legendary musicians in a variety of genres, rock, country, blues, and jazz. For each lavishly and lovingly photographed axe, vintage and newer models, she lists the make, model number, and sometimes the luthier She includes a story about photographing the instrument and discusses the importance of the guitar and its player in rock history. Johnson enthusiastically reminds readers about the dominance of raging, explosive electric guitars and the fiery guitarists who helped define music during the last half of the 20th century.

www.davesharp.org
29 Sep 2021
September 2021 - press stop press stop press stop press stop press
Dave Sharp will make an appearance at the Stone Valley Festival North on Saturday 25th September at 3.30pm.

Saturday at The Stone Valley Festival is set to be a wonderful day with an amazing bill including The Undertones, Bad Manners, Death of Guitar Pop, Secret Affair, The Chords UK, and many more.

The Festival venue itself is a classic setting, please see the Stone Valley Festival website for full details, location and line ups.

If you plan to attend please remember Covid is still lurking so please be Covid Aware and have a Safe and Magical Day.

www.davesharp.org
Fri 17th Sept
September 2021 - year new dates new year new dates new year new dates
We are excited and delighted to be able to announce the first crop of new Dave Sharp live dates as we all begin to return to some semblance of normality following 18 months of Covid Craziness.

Dave will be joining MIke Peters on tour in the New Year 2022 to celebrate a 40 year anniversary of Alarm music and friendship.

Dave will also be making an appearance at The Gathering South at St Davids Hall in Cardiff on January 21st which is now a sold out show.

Stay tuned for further news and information.

Remember folks, we are not out of this Covid thing yet so continue to stay safe and be well.

www.davesharp.org
Tue 7th Sept 2021
July 2021 - SHOWTIMES HITS 25 SHOWTIMES HITS 25 SHOWTIMES
We are very excited to announce show times for the Dave Sharp Winter Gardens show in Blackpool at Hits 25 on Saturday 7th August 2021

Doors will be open at midday for an entire day of performances from a host of amazing artists. Dave will be onstage at 7.20pm for a 40 min solo set on the Almost Acoustic stage in the Pavilion. Attila The Stockbroker will follow on from Daves set and TV Smith will then take the stage to close out the Hits 25 Acoustic events.

Please see the Hits 25 poster on Daves facebook page for more detailed showtimes for all the artists appearing on both The Pavilion and Empress Ballroom stages.

We will also very soon have news of an in-depth interview and extensive career retrospective with Dave to be broadcast on the Aberdeen Vinyl Records podcast network later in August..

We look forwards to seeing you at the Blackpool Winter Gardens if you are planning to be with Dave for Hits 25.

Please note that Hits 25 will be a Covid aware event.

Stay Safe and Keep The Faith.
www.davesharp.org
30-07-21
July 2021 - UPDATE LIVE SHOW UPDATE LIVE SHOW UPDATE LIVE
We are all very excited here at davesharp.org to be able to announce Daves first live show since lockdown began 18 months ago.

Dave will be appearing at Blackpool Winter Gardens on August 7th. Sharp has been invited to take part in HITS 25 celebrating 25 years of Holidays In The Sun alongside The Cockney Rejects, UK Subs, TV Smith and Attilla The Stockbroker.

Hits 25 will be an all day mini festival organised by the Rebellion Festival organisers to launch 2021 events following easing of Covid regulations. All information regarding Hits 25 can be found at www.wgbpl.co.uk. including showtimes, ticket availability etc.

We will be announcing showtimes for Dave very soon and we encourage you to book tickets as early as possible as there will be limited availability due to indoor Covid seating.

We will post more information as it reaches us here.

Please visit Daves facebook page for extra info.

We are all very excited at news of this show and are looking forwards to seeing you there.

Keep the faith safely
www.davesharp.org
17th July 2021
May 2021 - holiday update bank holiday update bank holiday update
We have news of two new Dave Sharp podcasts in the pipeline the first of which is now available online.
Follow or paste the links here at davesharp.org or from Dave's Facebook page.

Steve Johnson from the South Wales music collective Keep Cardiff Live contacted Dave to take part in an interview covering all things solo and with The Alarm.

Steve and Dave spoke at length and alongside all the usual online outlets the interview will be broadcast over Hospital radio stations around the South Wales area.

https://www.keepcardifflive.com/casts-beta
https://anchor.fm/tony-chapman54/episodes/Dave-Sharp-of-The-Alarm-speaks-to-Steve-Johnson-for-KCL-eu40ik
https://open.spotify.com/episode/1ESMTAEfVnuPWjvt3F1cYE?si=meOJN3KqQlGGem0sH7niqQ?

Dave is scheduled to be the subject of an in depth hour long career retrospective in an interview with Lee Sutherland from Aberdeen Vinyl Records. This will be available as a podcast and will form part of a multi episode series going out to vinyl outlets around the UK and the USA over the coming months.
Follow the link to a news item in the Aberdeen Evening Express with more information and how to hear the podcast.

https://www.eveningexpress.co.uk/fp/news/local/70s-rock-star-popular-scottish-actor-and-more-to-feature-on-aberdeen-vinyl-records-new-podcast/

Exciting news is coming through of a new Dave Sharp track to be included on an album currently in production and being recorded in the Northwest. The record will feature many of Dave's contemporaries along with many artists he has long admired. The album will be released to raise funds for children's hospitals and equipment.

Stay tuned for postings and updates with more news of all the artists taking part along with projected release dates.

Lots to look forwards to as we move ever closer to more normal times and out of Covid restrictions.
February 2021 - all thanks to all thanks to all thanks to all
A short message here to say a huge thank you for all your wonderful birthday greetings and messages of support last week.

Its uplifting and appreciated indeed from the midst of lockdown to know youre there.

Thank You All. Stay Safe and Stay Well.

dave sharp.

www.davesharp.org
2nd Feb 2021
Dave Sharp recommends Martin Guitars, Strings & Pick-Ups

, John Pearse Strings & Accessories

and Lynx Custom Cables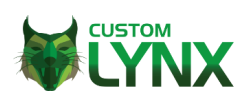 .
©2022 copyright DaveSharp.Org. All rights reserved. Terms and conditions. Privacy Policy and Cookies.