February 2021 - all thanks to all thanks to all thanks to all
A short message here to say a huge thank you for all your wonderful birthday greetings and messages of support last week.

Its uplifting and appreciated indeed from the midst of lockdown to know youre there.

Thank You All. Stay Safe and Stay Well.

dave sharp.

www.davesharp.org
2nd Feb 2021
January 2021 - post 2021 first post 2021 first post 2021 first post
Hi everyone,

It is excellent indeed to be back with you after the 2020 year end holiday season for my first post for 2021. I think its more than fair to say that the past four weeks have felt like the worlds most wildest ride in recent times.

Like many, I was horrified to witness all the regrettable events of the January 6th Capital riots in Washington DC whilst the world awaited the day of inauguration for the 46th President of the United States of America, Joe Biden.

It feels so wonderful indeed to be able to think of moving forward again after the past 4 years of darkness into what I hope will be better times ahead for us all.

The day of celebration on Wednesday Jan 20th was a truly amazing, moving and inspiring experience, especially when viewed through the lens of lockdown and the ever present pandemic. I have to say it was almost existential to feel a huge and palpable sigh of relief being breathed out right around the world.

To mark these special times Im happy and excited to post a brand new, freshly remastered version of Edge of the World from the Time Travelling Demos, recorded in New Orleans in 1993, now remastered here for you by my good friend, producer and engineer Mutley for the Edge of the World Studios in North Devon.

The Time Travelling Demos were never designed to be released publicly although they were made available for limited time, on limited release, through davesharp.org. in 2003.

Im happy to make Edge of the World Remastered available at this time on Facebook for you now whilst we contemplate the months ahead, watching a new U.S. Presidency unfold and as we all continue the battle against Covid 19.

Thank you, as ever, for all your support and love during the past year, I keep you all close to my heart.

Stay Safe, Stay Well and be of Good Spirit.

Dave.
www.davesharp.org
26 Jan 2021
December 2020 - year 2021 new year 2021 new year 2021 new
HAPPY NEW YEAR ONE AND ALL

A message from Dave Sharp

So there goes 2020 at last and not before time. Im wishing you all a great and wonderful year ahead in 2021.
After everything weve been through in 2020, I hope we can all look forwards to much better times to come.

I will be posting a round-up of 2020 in the days ahead but for now, be happy with the ones you love, be safe and look after each other as best as you can.

Very finest wishes to you all for 2021 and hope to see you soon.

Happy New Year.

Dave Sharp.

www.davesharp.org

December 31 2020
December 2020 - greetings 2020 holiday festive greetings 2020 holiday
FROM ALL OF US HERE AT DAVESHARP.ORG WE WISH YOU A VERY SPECIAL, SAFE AND MAGICAL HOLIDAY SEASON.

As we all settle in to a very different seasonal holiday period this year, we wish you the very best of times to celebrate with families, friends and loved ones.

With tiers and regulations keeping most of us apart over the coming weeks, this is especially the moment to keep families and close friends in mind and to remember to share joy and happiness with all those who are away from us.

Please stay very safe this holiday and please follow regulations as much and as closely as possible in order to keep Covid at bay.

TUNE IN NEXT WEEK FOR 2020 YEAR END ROUND-UP !!

Happy holidays everyone, wherever you may be, with seasons greetings of love and joy for one and all.

davesharp.org
December 22 2020
October 2020 - update update update update update update
WINTER GARDENS ALMOST ACOUSTIC SHOW RESCHEDULED

Following the latest round of Covid 19 restrictions this Saturdays Blackpool Winter Gardens Almost Acoustic show has been rescheduled to Saturday 21st November.

All tickets purchased will be transferable to the new date and enquiries can be made to ticketquery@wgbpl.co.uk

Tickets and more information can be found at www.wintergardensblackpool.co.uk

ALMOST ACOUSTIC
The Gallows Bar
Winter Gardens, 97 Church Street , Blackpool, Lancashire, FY1 1HL
TEL 01253 629600
Doors 5.30pm
Catlow 6pm
Dave Sharp 7.15pm
10pm curfew

https://www.wintergardensblackpool.co.uk/whats-on/the-almost-acoustic-club

TABLES FOR TWO NOW AVAILABLE.

The Almost Acoustic show will be covid compliant at all times.

Keep The Faith Folks and see you all next month.

www.davesharp.org
15th Oct 2020
September 2020 - gardens almost acoustic winter gardens almost
Details have been announced for the Dave Sharp ALMOST ACOUSTIC show at the Blackpool Winter Gardens.

Please see tour dates pages on,

www.davesharp.org and Daves Facebook page.

ALMOST ACOUSTIC
The Gallows Bar
Winter Gardens, 97 Church Street , Blackpool, Lancashire, FY1 1HL
TEL 01253 629600
Doors 5.30pm
Support Catlow, 6.00pm
Dave Sharp 7.15pm
10pm curfew

For ticket prices and booking information go to, https://www.wintergardensblackpool.co.uk/whats-on/the-almost-acoustic-club,

COVID POLICY APPLIES,

The following is a Covid announce from The Winter Gardens. For more information please go to the Winter Gardens web page,

https://www.wintergardensblackpool.co.uk/whats-on/the-almost-acoustic-club

The Winter Gardens Blackpool is Good To Go. We have been awarded the Visit England Were Good To Go Industry Standard. This confirms that Winter Gardens Blackpool meets the Government and Public Health Guidance on COVID-19 measures being in place to ensure a safe visit for our Guests.

Please remember to check with all venues on Daves upcoming run of dates for up to the minute showtimes and booking policies.

Stay safe and Follow Government Covid Regulations.

www.davesharp.org
24 September 2020
September 2020 - update update update update update update
News just in regarding year end shows for November and December.

The year end shows scheduled with Dave sharing the bill with Mike Peters in November and December have regrettably had to be postponed until further notice due to unavoidable problems with Covid 19 policies at the venues. This follows the rise in Covid cases announced by the government this week.

There is no information at present regarding when or if the dates will be rescheduled. We realise that everyone was looking forwards to live appearances by Dave and Mike after a long Summer of lockdown and we know that Dave was particularly excited to be back out playing live with Mike again.

As far as we know this will not affect Daves upcoming appearance at the Blackpool Winter Gardens on Sat October 17th and we await further details for this event. We understand that The Team at The Winter Gardens are in the process of revising their Covid-Safe policies given the new advice from the Government so that the show can go ahead with proper safety in mind.

Whilst we wait for the Blackpool show details Daves upcoming short run of dates kicks off in Lincoln at The Jolly Brewer Friday 2nd October. Please note that this show now has a revised Stage time of 7pm - 10pm. Please note also that the Dover show stage time is still 8pm-10pm on Sunday 4th October.

Remember to check with all venues for updated Covid Policies.

Further details on the Blackpool show are expected to be announced during the week ahead.

Stay tuned everyone, Stay Safe and follow the New Covid Regulations.

www.davesharp.org
23-09-2020
September 2020 - road again 2020 on the road again 2020 on the road again
DAVE WILL BE BACK ON THE ROAD AGAIN THIS OCTOBER FOR THE FIRST TIME SINCE LOCKDOWN EARLIER IN THE YEAR.

Dave says,

Im good, ready and jumping at the bit to be back on the road playing live again. Im looking forwards to an initial short run of dates taking me to Lincoln and Dover before heading to The Winter Gardens in Blackpool for a new monthly acoustic event, Almost Acoustic, being launched there on October 17th. It should be a great night following on from an amazing show at the Rebellion Online festival back in August. It will be an exciting couple of months ahead and itll be fantastic to see everyone again.

All Daves upcoming shows will have a well organised Covid policy in place. If youre planning to attend make sure you check with the venues for safe Covid practice and booking advice for each show.

There will be another announce shortly with much more detail regarding the upcoming Almost Acoustic event at the Blackpool Winter Gardens and in the meantime please, Stay Safe, follow all Covid Advice and Keep The Faith.

www.davesharp.org
September 2020.

August 2020 - roundup virtual rebellion roundup virtual rebellion
This evening Sunday 9th August marks the closing of the first Virtual Rebellion online festival 2020.

The first of its kind, Rebellion 2020 has been a wonderful event throughout and we certainly hope all of you have been enjoying the past 3 days of excellent music and artist performances.

Dave sharp.org wishes to pass on a huge thanks to the organisers Dazz and Jenn, along with Alan and the whole Rebellion team for the superb effort in bringing so many Artists together for what has been an amazing festival.

Wed also like to thank all of you who tuned in for Daves set on Thursday afternoon. Over 3000 of you logged in to watch which made it a very memorable afternoon indeed. Lets hope that by this time next year we will all be able to travel once again to the Winter Gardens in Blackpool for a full, real-time Live Rebellion Festival in 2021.

Thank you all again for tuning in and making Virtual Rebellion 2020 such a great success.

Please enjoy tonights closing performances and have a great Sunday evening of music.

Keep the faith, Stay Safe, Wear a Mask and KEEP YOUR DISTANCE WHEN OUT AND ABOUT.

www.davesharp.org
9th August 2020
August 2020 - 2020 reminder virtual rebellion 2020 reminder virtual
Were taking a davesharp.org moment to remind everyone that tomorrow Thursday 6th August is the kick off for the Virtual Rebellion Festival 2020.

Daves set at 2pm will follow what is sure to be a great show from the wonderful Slodgenessabounds, whos set will begin at 1.30pm.

Please note Virtual Rebellion 2020 will not be a LIVE stream. Each pre recorded video will be posted on the Rebellion Facebook page at the allocated time.

Go to the Rebellion Facebook via,

www.facebook.com/rebellionpunkmuskfestival

We hope you enjoy an amazing lineup of great Artists appearing all through the weekend beginning with the Thursday introduction from organisers Dazz and Jenn to the final closing on Sunday.

Stay safe everyone and PLEASE, if youre out and about this Summer, KEEP YOUR DISTANCE and of course WEAR A MASK. Remember to wash your hands often.

Enjoy the weekend and have fun.

www.davesharp.org
5th August 2020
Dave Sharp plays John Pearse Strings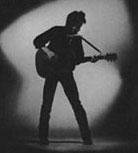 . ©2021 copyright DaveSharp.Org. All rights reserved. Terms and conditions. Privacy Policy and Cookies.